Over recent times TV cooking shows have become increasingly popular and become a firm viewing favourite, drawing in huge numbers of viewing figures each night. The great thing about these cooking shows, is that there is something for everyone – we've seen shows that have taught us how to cook and eat healthier, how to bake amazing cakes, what really goes on in popular restaurant kitchens & gained an insight into the minds of the world's best chefs.
So, to separate the wheat from the chaff, we have pulled together a list of our 11 favourite & best cooking shows that have graced our TV screens!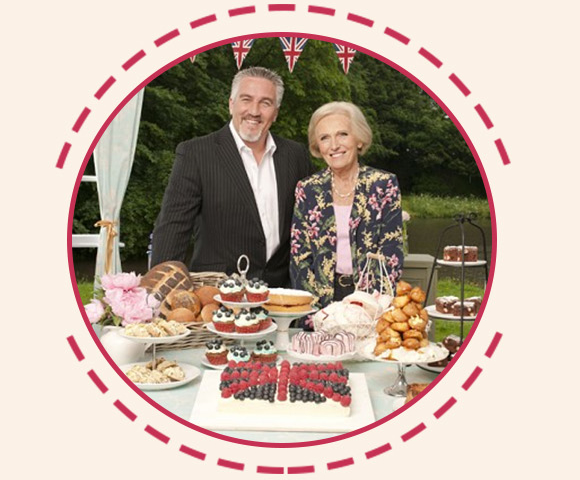 The Great british bake off
The Great British Bake Off is a celebration of everything British – tea & cake, good manners, healthy sportsmanship, polite etiquette, amazing baking skills and of course those amazing double entendres, and the world absolutely loves it! Each week the contestants are given more difficult tasks, and the final result is always the same, a baking masterpiece that looks and tastes amazing.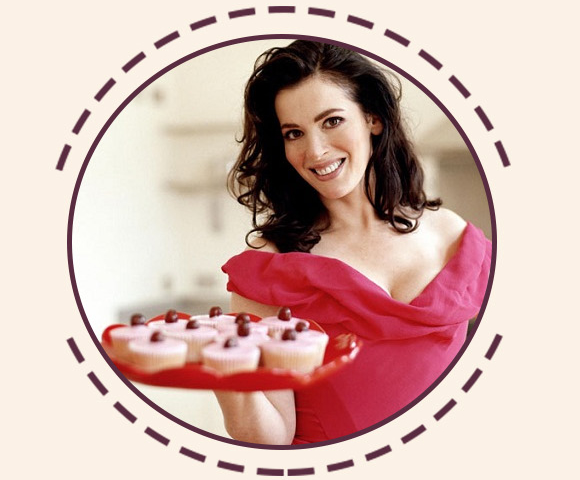 nigella bites
There is just something so appealing about sitting down and watching another one of Nigella's amazing cookery shows. What makes Nigella Bites such great viewing is the intimate and conversational style that is takes. Every week she cooks real food that real people would want, from inside her own home – you really get an insight in to her personal life and of course pick up some great recipes and cooking tips along the way.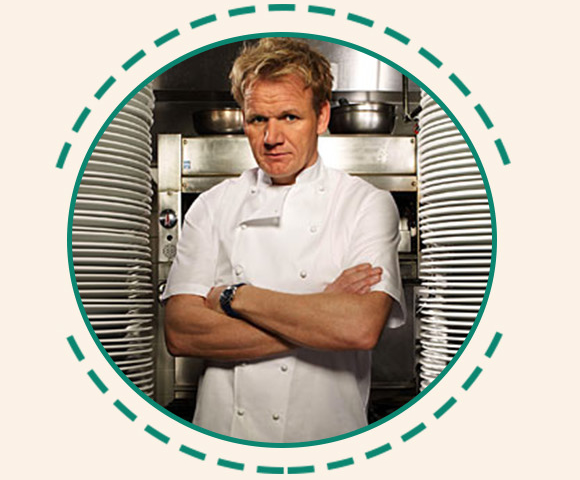 hell's kitchen
Throw together some talented chefs, a heated competition and the fiery temper & talents of Gordon Ramsay and you have a tremendous TV show! The obvious star of this show and the reason people still tune in every episode is Gordon Ramsey, his bullish & over the top behaviour, including some rather cruel yet hilarious insults are just TV gold! Once you watch one episode, you'll be hooked for the rest of the season.
jamie's 30 minute meals
People are so busy with their working lives and looking after their families, that they don't always have time to create a perfect meal, which is probably why Jamie's 30 Minute Meals has become so popular. Each week everyone's favourite chef, Jamie Oliver, wows TV viewers by showing how easy it is to create a beautiful home-cooked meal from scratch, in just 30 minutes – it changed the lives of so many people.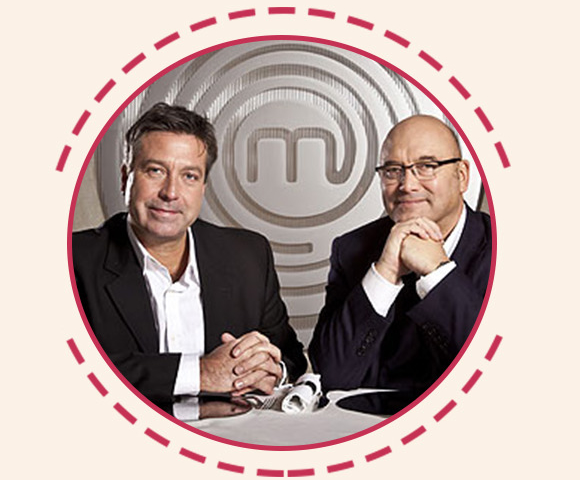 masterchef
As it suggests in the title of the show, you really do need to be a master in the kitchen to come out on top here. Each week the contestants have to out-do themselves, with a three-course meal in a set time period and had to remain under a strict budget with their ingredients. And if that wasn't hard enough, they also had to impress the not-so-easily-impressed judging panel.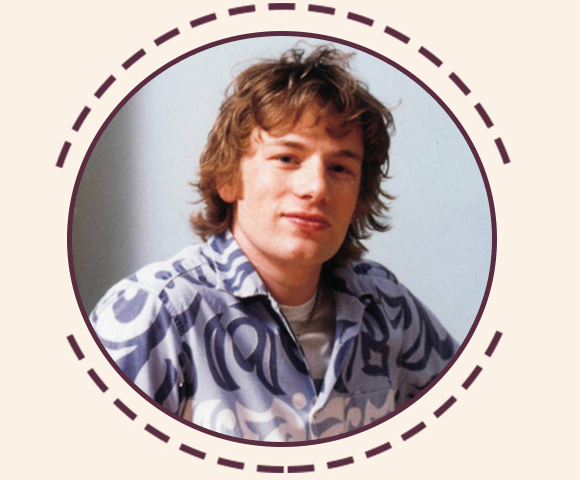 the naked chef
Stripping food preparation down to its very basics, in an attempt to release the maximum amount of flavour, with a minimum amount of effort, was something that obviously appealed to a lot of people – hence the success of The Naked Chef. Jamie Oliver's quirky & relaxed style was a huge hit and the meals he prepared & cooked, under the pretence of different social situations, were like nothing really done before and the viewing public absolutely loved it.
two fat ladies
Just the name itself, Two Fat Ladies, is quite appealing for a cooking show – you know there are going to be some pretty delicious meals being whipped up! The show's chefs Clarissa Dickson Wright & Jennifer Paterson travelled the UK in a motorbike & side-car, stopping off a unusual destinations, like army bases or all-girl schools and creating huge meals, with quirky ingredients and of course large amounts of lard – that's where the fat part comes in!
ramsay's kitchen nightmares
If you're running a failing restaurant business, the last person you probably want showing up is Gordon Ramsay, or is it? Well this is where you'd be wrong. Gordon Ramsay's brash attitude and direct talking are a recipe for disaster when visiting family run failing restaurants. But sometimes his foul-mouthed rants and straight-to-the-point directives do make a difference and the restaurants do improve – whatever the outcome, it's great TV viewing!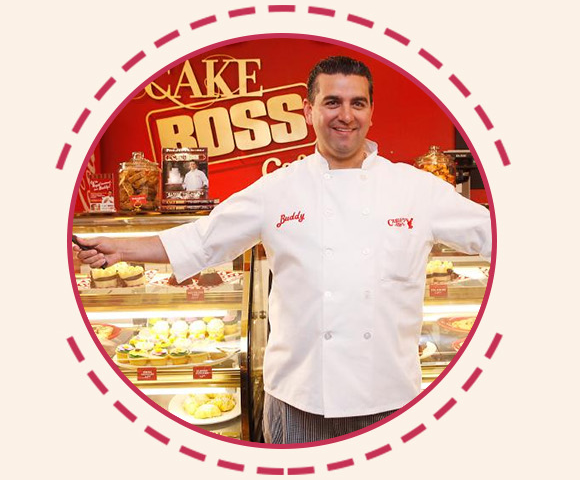 CAKE BOSS
Everyone loves cake & a lot of people love art. So there is no surprise that Cake Boss has been such a phenomenal TV success. Each episode follows the ingenious creative talents of Carlo's Bake Shop and the cake masterpieces they create every week – the finished products are just mind blowing and taste amazing!
THE HAIRY BIKERS
Two things we all can't get enough of – food & travel. And it is these two concepts that the Hairy Bikers provide perfectly. The duo travel around the world, visiting some of the most beautiful places you've ever seen, tasting the local cuisine and then creating some of the local dishes themselves. The delicious food makes you salivate, the culture &history discussions enlighten you and the humour & passion they bring to the table is praiseworthy.
MAN VS FOOD
This show was all about sitting back and taking it all in! The truly humongous food offerings that were consumed each episode were just incredible. The more you watch the show, the more you think they cannot go any bigger, but then an American restaurant pulls out all the stops with a ridiculous burger – once you watch one, you'll have to watch the rest!
So there you have it, the 11 best cooking shows to grace out TV screens over recent years. They've had it all, exquisite dishes, tantrums, major shocks, indulging in guilty food, amazing talent and of course fascinating personalities. However, despite all the showmanship, the kitchen equipment should not go noticed. Without quality
kitchen ventilation
,
commercial kitchen canopies
,
commercial extractor fans
,
commercial kitchen extraction systems
these shows would not happen.